Kona PremSe64k 2020+bluelink +ohme
Discussion Starter
·
#1
·
Having just met with yet another flat 12v battery last night I went back to my manual and it says to disconnect the battery if left for a long time, which I now consider 15 days or more of very little or no use. And so, given lockdown will continue I have resolved to recharge the car tonight and then tommorrow disconnect my 12v battery and reconnect it when next needed.
Now that's okay for me. I don't mind going under the bonnet and doing what's necessary. However I have just had a thought that it would be perhaps useful to have a remote device to flip a relay connected to the battery that disconnects it and reconnects it.
I came across this one on ebay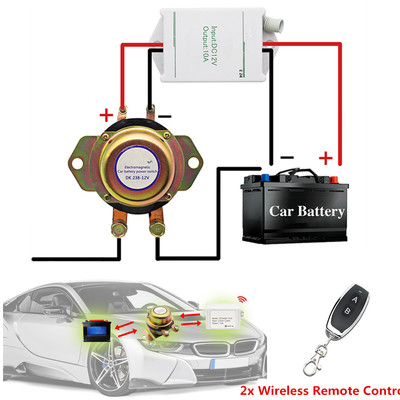 Features:electro-magnetic solonoid latching relay. 1 x Remote Receiver Relay with wiring cable. You can't start the car. If your remote lost or our of power, you can press the button, then battery connect.
that seems to do much of the job.
Has anyone else done this kind of modification? Does it work? Or is better just to K.I.S.S?