I've stopped using the VW navigation because I can never get it to find most destinations. Also it takes ages (like 24hours) to receive a destination i send from the phone.
I was using google maps, then the other day I accidentally used Apple maps.
has anyone else used it?
unlike google maps, Apple maps actually puts navigation info on the small screen on the dash… it's actually better than the VW default because it includes road names.
the only missing bit is it doesn't cause the colour bar on the windscreen line to trigger.
i wondered if anyone else noticed this with Apple maps, else wanted to share So people know.
also wondered if anyone had more info on the functionality and whether people know if there is more coming?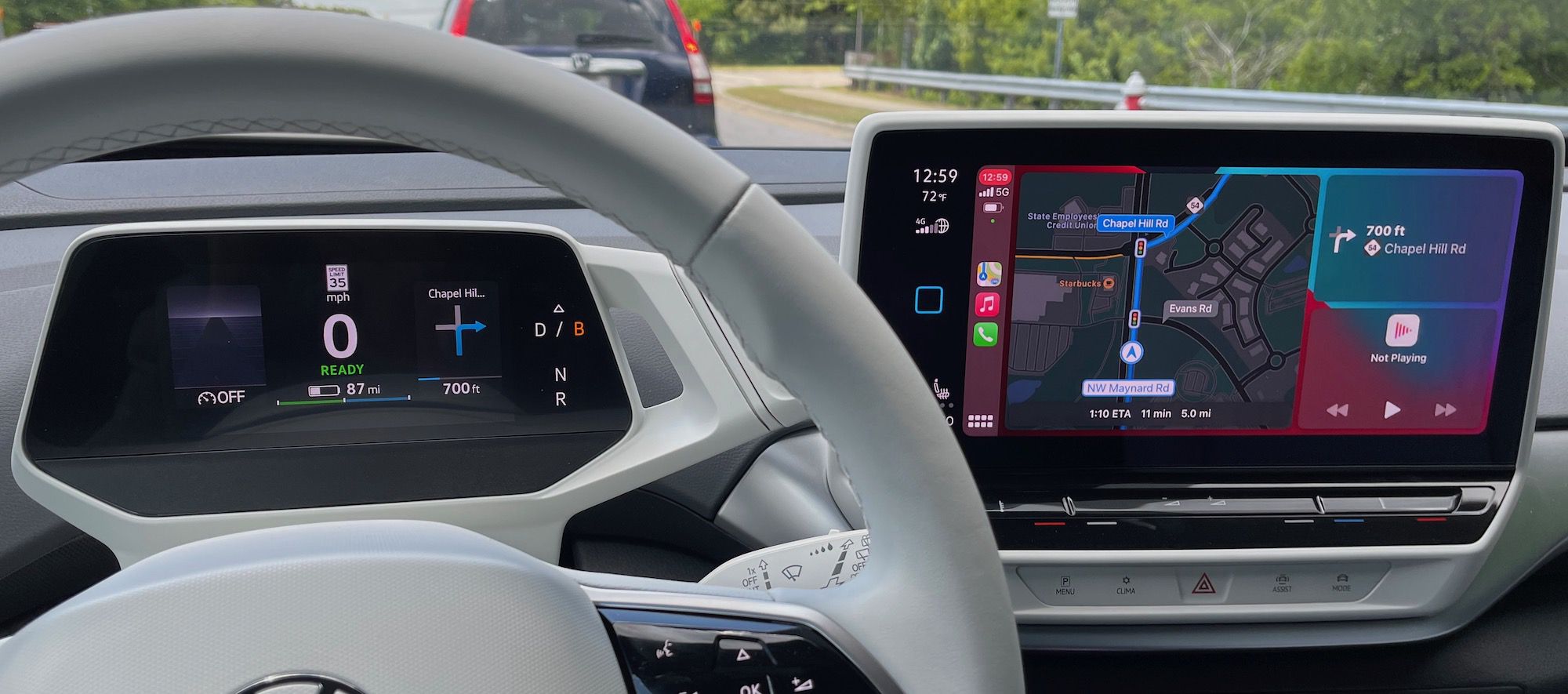 Amid surging interest in electric cars, Volkswagen recently made a splash with the ID.4, its fully electric small SUV that has gone with a futuristic...

www.macrumors.com