And Over the next week, I'm monitoring time use of the high energy appliances (10kW electric shower, electric oven, Kettle, Dishwasher, Washing machine, Tumble dryer). I use approximately 35kWh per day as I do have four other adults living here.
The oven is used on the fringes and past 7 pm, as well as the ES solely in the morning. If it's clear that the appliances are not used between 4-7 pm, then I may as well go on the Octopus Agile tariff (Also have a ZS EV so can take advantage of charging).
Qs: Is it worth installing battery storage to further take advantage of the low (and even negative) rates overnight. Then, use the stored energy during that 4-7 pm period, always taking advantage of the lower night cost.
The reason why is because you can buy cheaper modular storage (+ inverter). Not sure about installation costs (are you allowed to install yourself or does it require a fully qualified electrician?).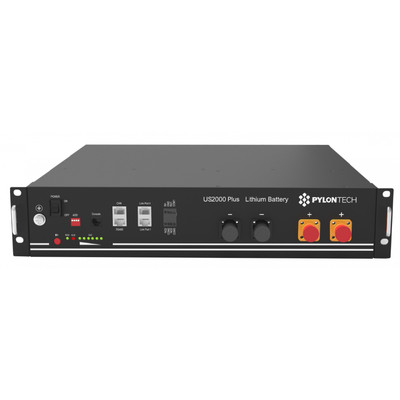 PylonTech 2.4Kwh Lithium-ion energy storage system US2000 Modular Design Easy to Expand NOTICE FROM PYLONTECH: The new US2000B-Plus is renamed to US2000. The new US2000 is fully compatible with the old US2000. Description US2000B is the latest HESS battery system provided by Pylontech with our...
I already understand that there'll be a limitation of battery discharge current, limiting me to 1.2kW per module. For a standard oven, it'll be around 2.4kW so need at least 2 to run the most likely device (I have gas-fired CH and hob).
So, am I missing anything? I'll check the results of the week and lets first see if the agile tariff makes sense...