Discussion Starter
·
#1
·
Back in January my wife bought a B250e as it suited her 4 miles per day commute. Obviously since March it hasn't been used much and it's done just 1,500 miles in those 11 months. As a result most of our charging has been via granny charger. We did have a home charger install booked but didn't get in early enough to secure the £500 grant and once things became clear how the year was going to pan out we cancelled it.
My local Sainsbury's (Godalming, Surrey) has free to use Pod-Point chargers and although I don't need them (because of above) I like to use them when I can because they are free and because it makes sense to use them to maintain the service.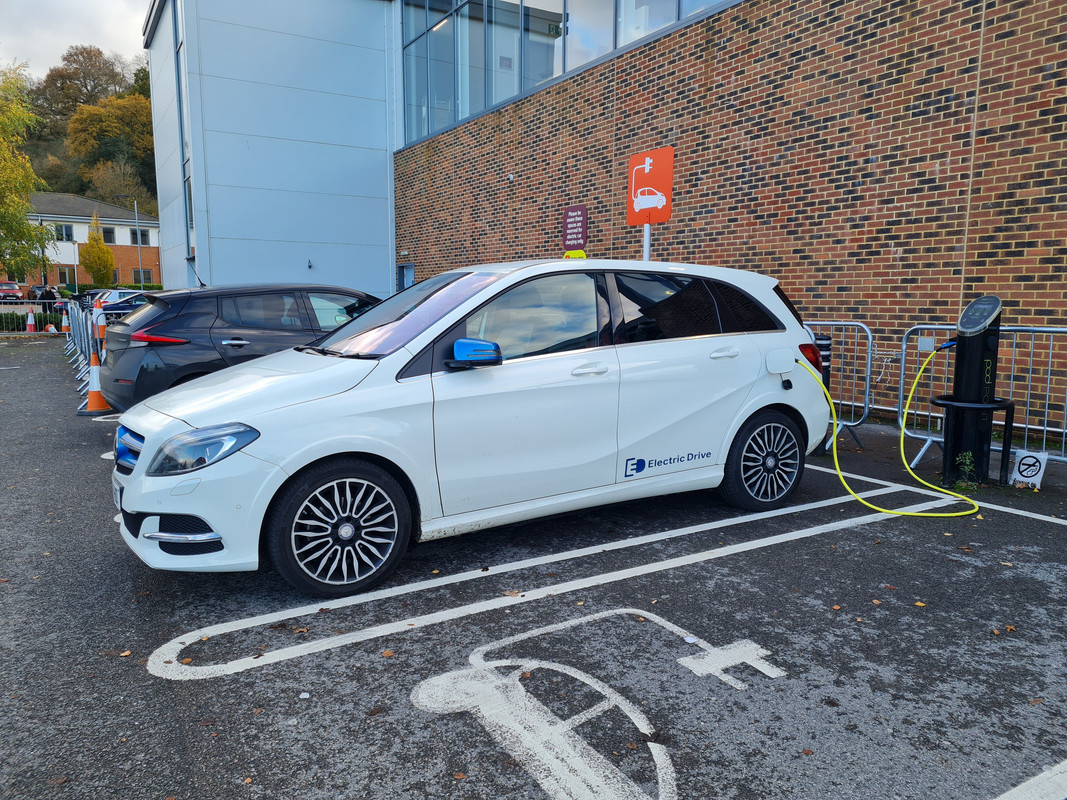 However, without fail, every time I have some kind of difficulty and I don't think I've ever had a successful charge for the duration of any visit. Last week for example I turned up, plugged in to a post and it immediately started clicking furiously. I plugged in to the other socket on that post and same story. So I move the car to another spot and plugged in to socket A (socket B is OOA) and this time it made all the right noises. I open the app, login, find the post which it tells me is charging and go to "claim" the charge where upon it tells me it can't because I don't have a connection. Even though I am logged in and have perfectly good signal. So I connect to the store wi-fi and it says the same thing here: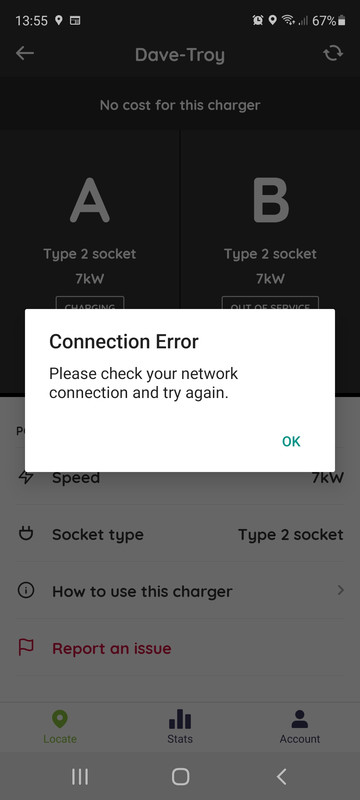 Maybe I get the first 15 minutes of charge or maybe I don't - I haven't found a way on the car for it to tell me how much energy it's taken on and the app tells me that I haven't had a successful charge since August (at a different, chargeable, Pod-Point location which worked fine). While this is all going on a Nissan Leaf turns up and 90 seconds later he's plugged in an on his way to get some shopping.
I tried to phone Pod-Point, like I do every time I have an issue, but as always there's never enough of them answering the phones and I can't wait too long on hold as my 4 year old is in the car with me and wondering why we aren't doing our shopping. Later on I report it via the app and they've responded but nothing ever seems to change.
All I want to do is just plug in, start charging and go and do my shopping. Is it just me?? Is it the app? My wife hasn't taken to electric at all, partly because of issues like this and she's pretty accommodating so how on earth are the general public going to adjust to it in what is increasingly becoming a shorter and shorter timescale I can only imagine.