I don't want to turn this into a p*ssing contest, I just want to understand why owners like the ID.3's design.
The front
The front bonnet is short, insanely short.
You don't notice it until you see one in the flesh.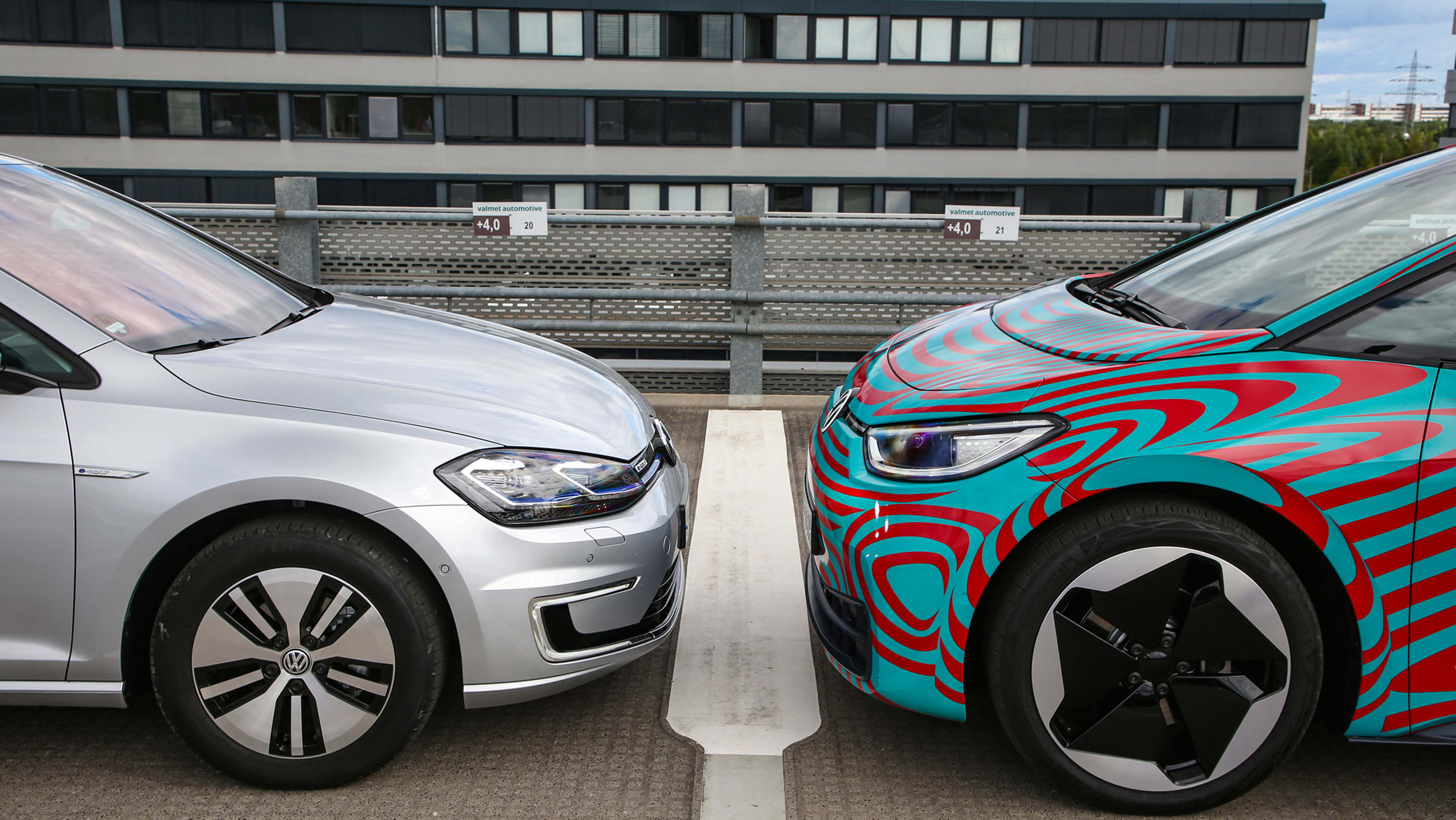 It is so short in fact that it had me checking the NCAP crash tests to see how much of a crumple zone there is and to me it looks like the ID.3 crashes like a compact car, like a UP! or Smart Fortwo or anything similar that has the front made stiff to avoid too much deforming. I'm not convinced that for a heavy car like this one, the lack of a proper crumple zone is good for the front impact forces, but I'm open to convincing.
The side impact and the side pole impact crashes are impressively good.
I also don't like that they have to keep the daytime Led's on all the time to make it more appealing.
It's like putting mascara on a pig, a beautiful design doesn't need this kind of trickery.
The rear
The rear has all the vibes of the Golf VIII but with a more bulky Golf Plus feel to it.
TBH I prefer the Golf VIII's less busy, cleaner rear.
Overall I can't seem to reconcile that front with that rear.
They're just too different. It's like a up! front meshed with a Golf Plus rear.
I can better on the ID.4.
So what do you like about the ID.3's design?
Why has VW taken such a polarising design for a car that would be in a mainstream category?
Why haven't they stuck with the ID Concept design, which has a rear matching the cartoony front better?