Discussion Starter
•
#1
•
Great idea, to build BEV's that do what ICEVs can't, rather than make the shorter-range more-expensive electric copies of ICEVs

available

today.

I wonder if they will actually be built?


Der eBussy ist das innovativste & modularste Leichtfahrzeug der Welt. Er generiert täglich bis zu 200 km Reichweite u.a. über seine integrierten Solarmodule
electricbrands.de
"eBussy is a modular EV that's also a camper, pickup truck and more
...The base model eBussy will start at €15,800 ($18,525), with the most expensive model, the off-road camper, coming in at €28,800 ($33,309). Electric Brands also plans to build out a network of charging stations where eBussy owners will be able to exchange their depleted batteries for fresh ones. If all goes according to plan, the eBussy will make its way to European roads sometime next year. No word yet on if Electric Brands plans to bring the EV stateside."
There's more to the eBussy than its VW Bus-inspired design.
www.engadget.com
More at:
The eBussy is a modular electric van concept that can be configured with 10 different body styles depending on the occasion or your mood.
www.motortrend.com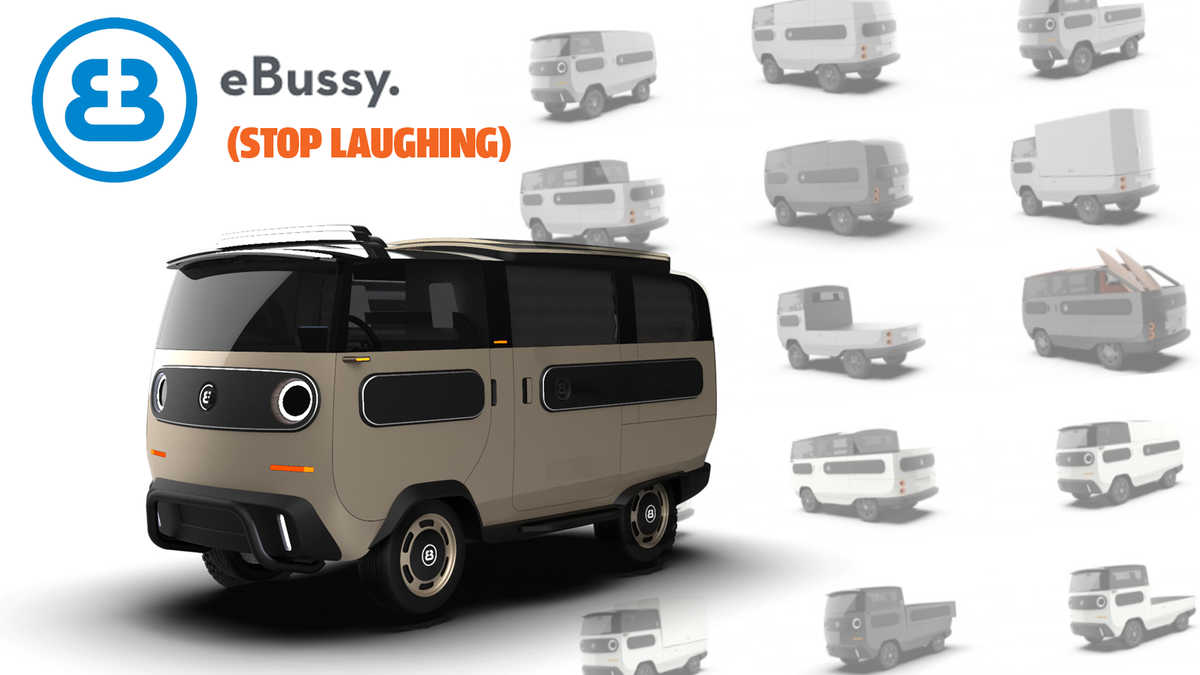 I have to admit, this concept EV design from the German company Electric Brands punches so many of my car-design buttons: friendly face, modularity, maximum space utilization, extreme utility, all that. I really like it. There is just one issue I have with this remarkable concept they're calling...

jalopnik.com