Discussion Starter
·
#1
·
Whilst we don't really have a need for public charging in the eGolf I like to try them out when I can just in case I one day need to use them and so the experience is not totally alien to me. So we drove into Bristol on Saturday, only 7miles but with 21miles showing on the gom I thought I'd try out a charge from the newly installed Genie Point chargers in the St George's street car park. I use this car park and noticed the installation a few weeks ago. There is a chademo, CCS and type2 so all bases covered, however, downloaded the app, put £20 on as was instructed only to find it didn't work. So rang the number, someone answered promptly, and was told there was a network problem and to use the RFID card (which I don't have), next try your debit card by waving it at the screen, still no joy so gave up. There was a couple in a leaf using the charge point next to me having the same issues.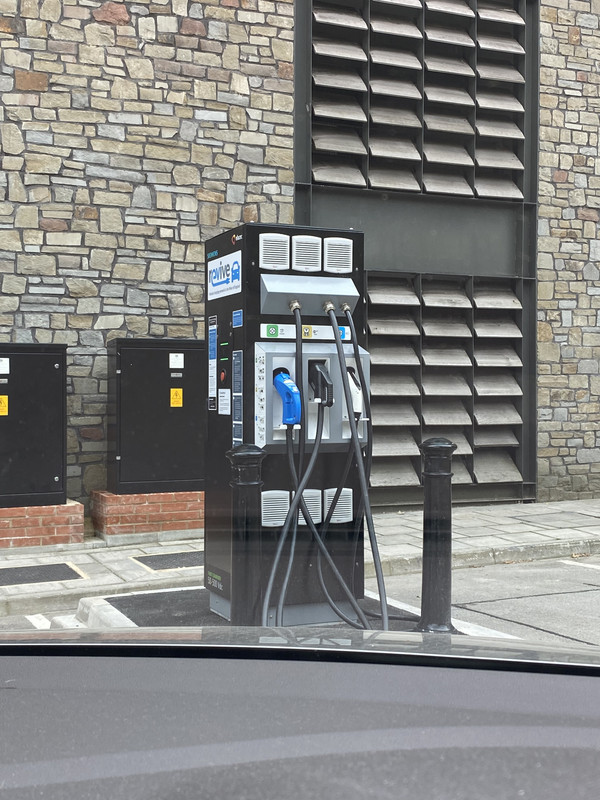 the main reason for talking the eGolf was to see how accurate the gom is at low charge, so with 14 miles showing we headed the 7mile journey home, all bar the final mile in a motorway. Firstly the acceleration is pretty much non existent with power down to 25% and a max speed of 60 was allowed. Not really a problem but overtaking was a challenge!
There was 5 of us in the car so a bit of extra weight but we made it home with 6miles remaining, pretty accurate overall.
I did notice along with the turtle on the dash there was an image of a foot and perhaps a brake peddle? It went before I could take a picture. If anyone knows what that means please say?