Discussion Starter
·
#1
·
Dear all,
I've just ordered my first BEV via a salary sacrifice lease scheme at work. It seemed very affordable and included installation of a 7kW home-charger (Pod-Point).
I signed on the dotted line and was delighted when Pod-Point contacted me to sort out OLEV grant and installation.
I thought this would be a formality as my house was rewired when I moved in 3yrs ago.
Now that I've received the small print from Pod-Point, it seems likely I may have some additional costs.
The picture below shows the layout of my property (note 60A main fuse, long cable runs to off-street parking area and low amp capacity cable (16A-20A?) under patio linking house to outbuildings (which otherwise have modern electrics)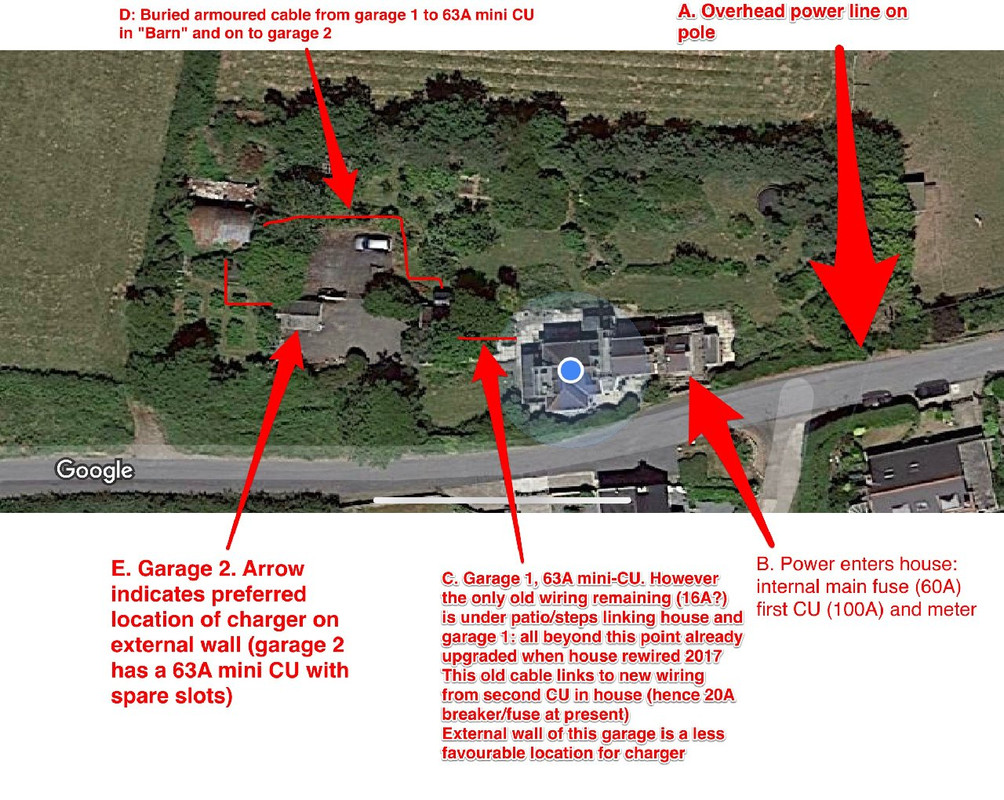 This is the proposed area for charger installation and the mini-CU (correct term?) in that garage: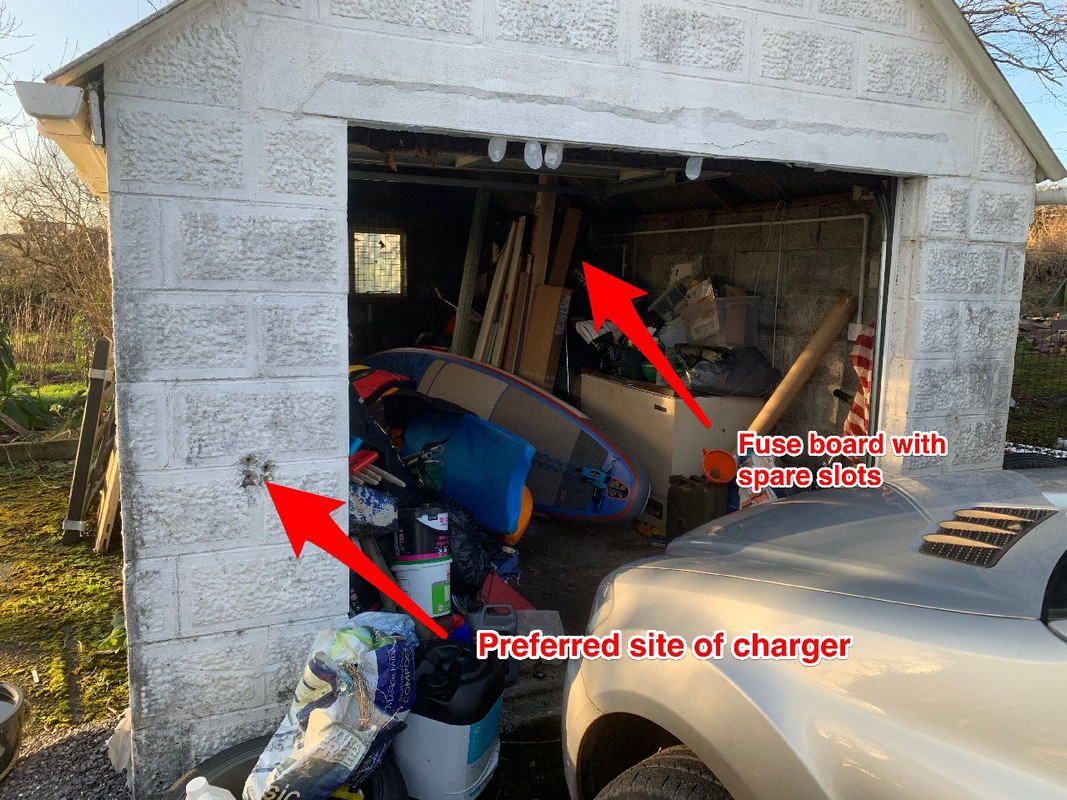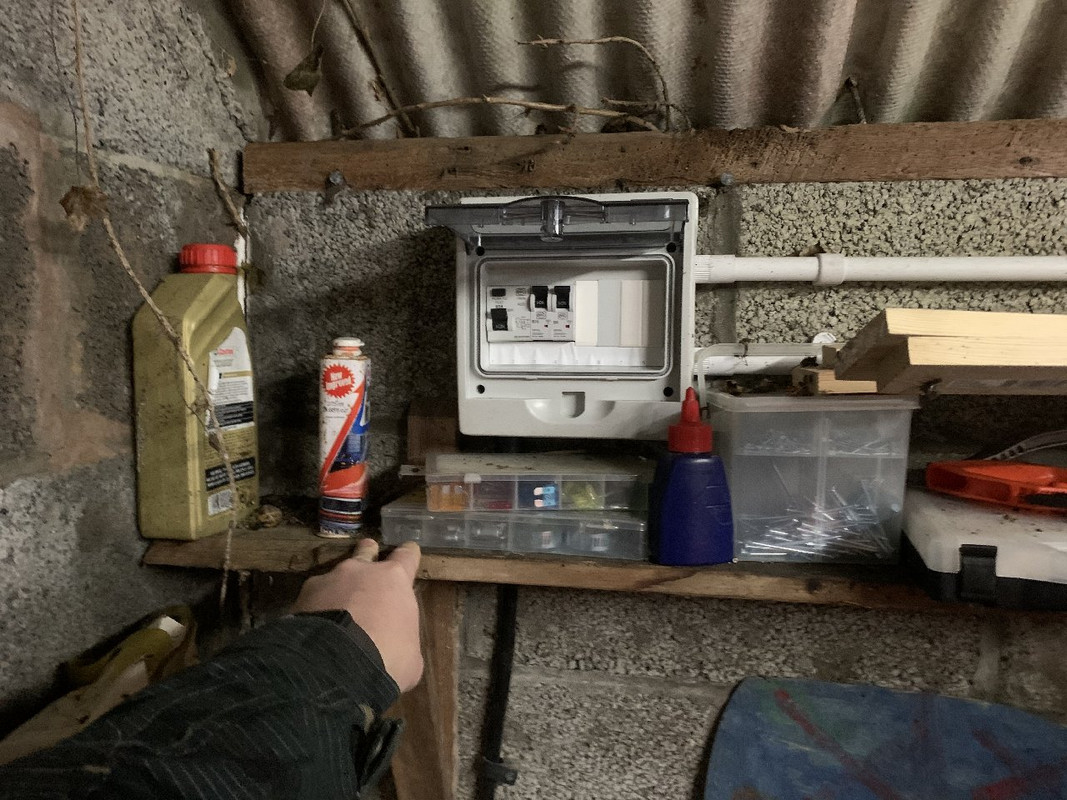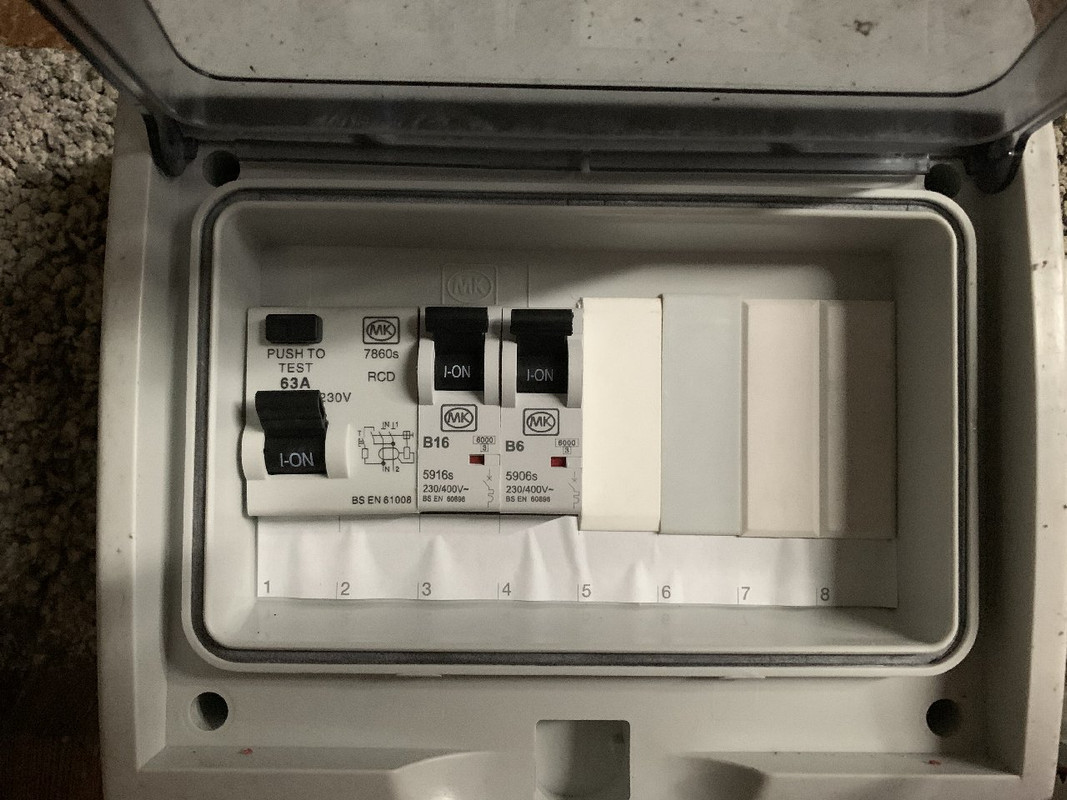 The electrician who rewired the house thinks the cable under the patio from house to outbuildings is probably only good for 20A: this is the value of the "fuse" for the outbuildings (picture shows 2nd CU in the house):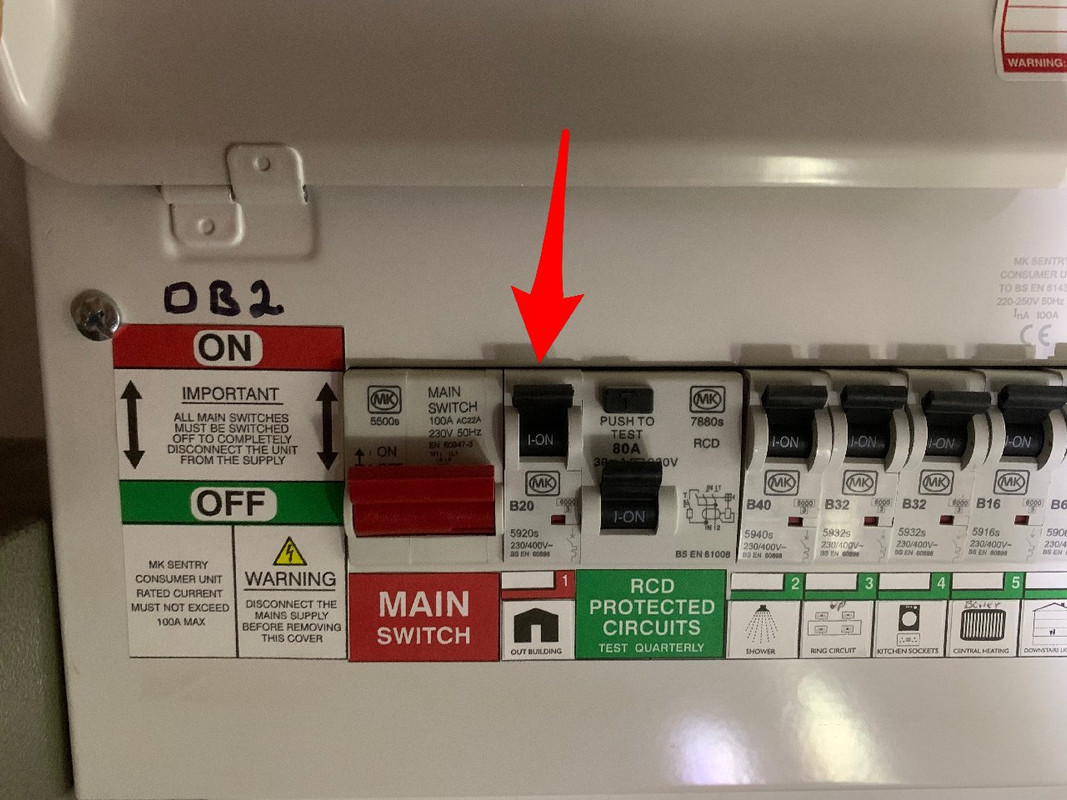 So, I filled- in the Pod-Point pre-installation survey, with all the photos required (wish they'd stated a max file size at the start of that...) and am awaiting their response.
In the meantime, I read around the subject on here and saw that Pod-Point may insist on an upgrade to the supply onto the house (possibly ancient, hence 60A labelled main fuse).
I contacted Western Power to enquire about this (and upgrade hardware to 80-100A); they sent a jargon-ridden form about EV charger installation and heat-pumps. This mentioned load surveys and such. Western Power were very helpful when I rang and told me to send the form to Pod-Point, assuring me that Pod Point would be entirely familiar with this. They also said that, if justified, upgrade to 80A would be free but 100A "would depend". They didn't say what it would depend on nor how much it might cost.
My Questions:
Is this common and is my layout even compatible with a 7kW home-charger?!
Is my proposed off-street charging point too far from meter? Long-runs, several CUs etc.
Is the form from Western Power a formality to justify upgrade to 80A?
Is 80A enough? (We are quite high intensity users already, I think, and our ancient kitchen is about to get an induction hob and two ovens- which will require some additional electrical work)
Is there any point getting an electrician to upgrade the cable to the outbuildings?
Does it matter if I can't get wifi to the Pod-Point charger?
When Octopus install smart meter (I've just switched) will they upgrade the tails if needed?
Sorry for all these newbie questions; I'm beginning to feel like I've bitten off more than I can chew (had budgeted for kitchen work/wiring but not this and not the tax bill I just paid!) The EV was calculated to save money once it replaces the unreliable, thirsty ICE vehicle: looking less likely now (though I'll still be happy about environmental benefits.)
Thanks in advance.