Discussion Starter
•
#1
•
I see this has been getting a lot of publicity again in the past week, as the local railway in Germany signed a deal to buy 14 of them.
http://www.railwaygazette.com/news/single-view/view/hydrogen-could-replace-diesel-in-15-years-says-lnvg-as-fuel-cell-train-contract-signed.html
Ironic then, that it was pictured parked on an electrified line.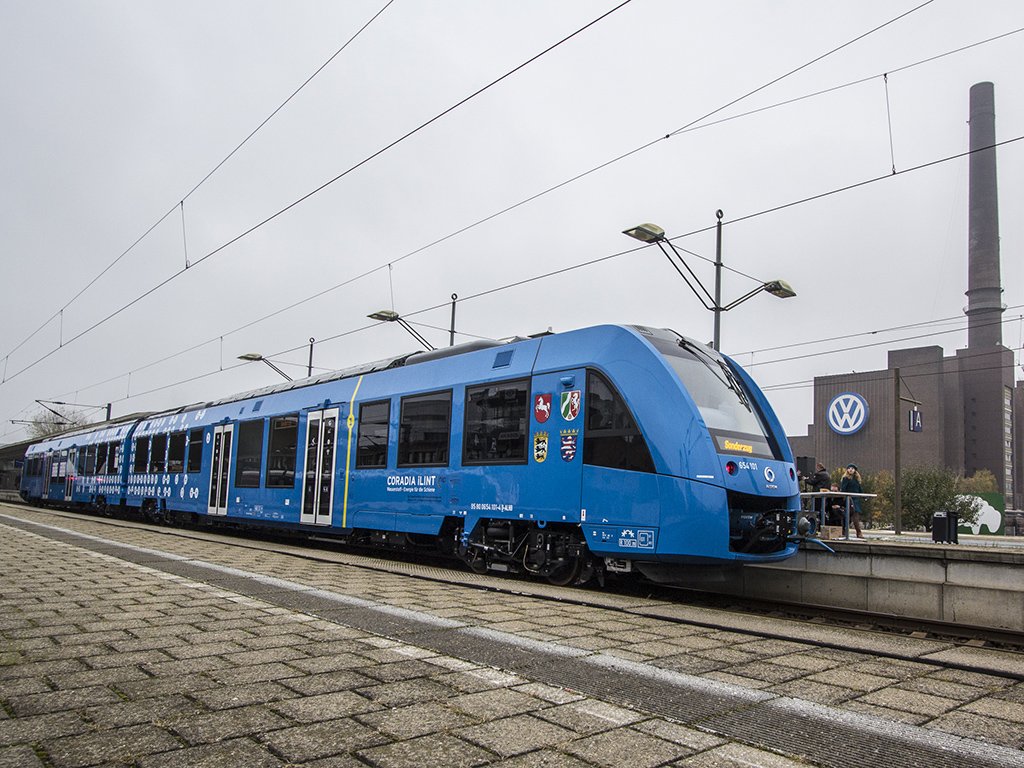 The route where they plan to use these is a special case, as they claim to have access to a free source of "waste" hydrogen from a chemical plant. I really doubt it would be wasted, given the demand for it in the petrolchemical industry and oil industry, and the price it sells for.
If they intend to supply these trains with electrolysed hydrogen elsewhere, then one has to consider local grid emissions (as previously discussed, the idea of off-grid renewables generating enough energy to make hydrogen in serious commercial quantities is slim). If I take the UK grid for that, the train produces more CO2 than an equivalent sized diesel.
Also, it should be noted that that the line it is intended to run on is already 50% electrified and the remainder is short enough that the same weight of batteries as hydrogen tanks would be more than enough to do the round trip. In fact I cannot find a branch line in Germany where this isn't the case.