Discussion Starter
•
#1
•
Following on from
this thread
, in which I received lots of helpful advice (culminating in me digging a trench and Sparky laying chunky armoured to outbuildings), things progressed yesterday:
A Podpoint pair travelled from Bristol (to my location west of Swansea) to install my charger.
They were efficient in one sense (quick and goal-focussed ?) but didn't want to look inside the house, just checked the mini-CUs in the outbuildings and took my word for it that despite the long cable run the voltage at my preferred install point was 231v (as tested by my electrician.)
They duly installed the unit nearly where I wanted it but said that they needed to install a main switch in the second garage, as they couldn't run their unit off the mini-CU directly (something about interference and DC-AC interaction causing problems in the house and difficulty fault-finding in the future.)
However, they didn't have a main switch and said they'd have to come back with one (paid for by Podpoint, apparently) but that it would only be an hours work.
It all sounded very plausible but then AI know sweet f.a. about these things!
This where we are now:
(new box, lower of the two, awaits wiring-in of adjacent black cable once internals for white box arrive.)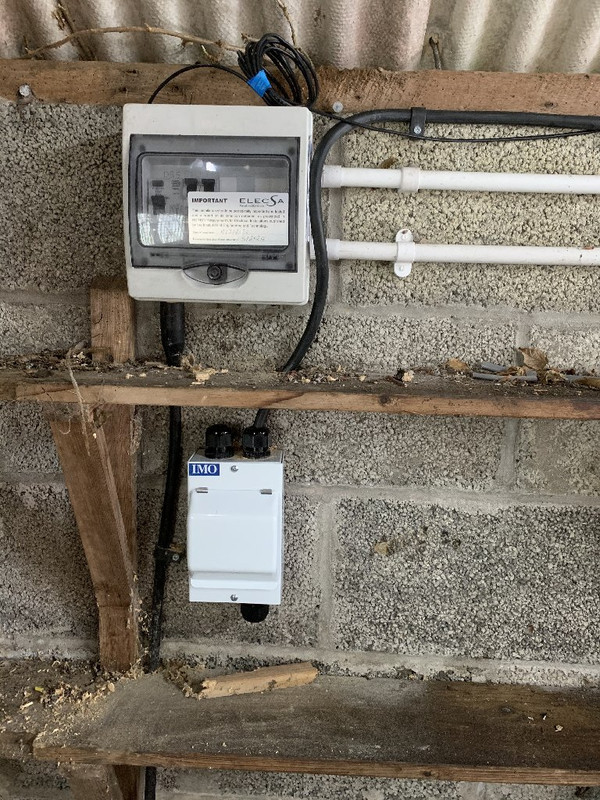 Charger in situ (I will need to run some sealant into that cable-hole to stop moisture tracking down and in, as they had none):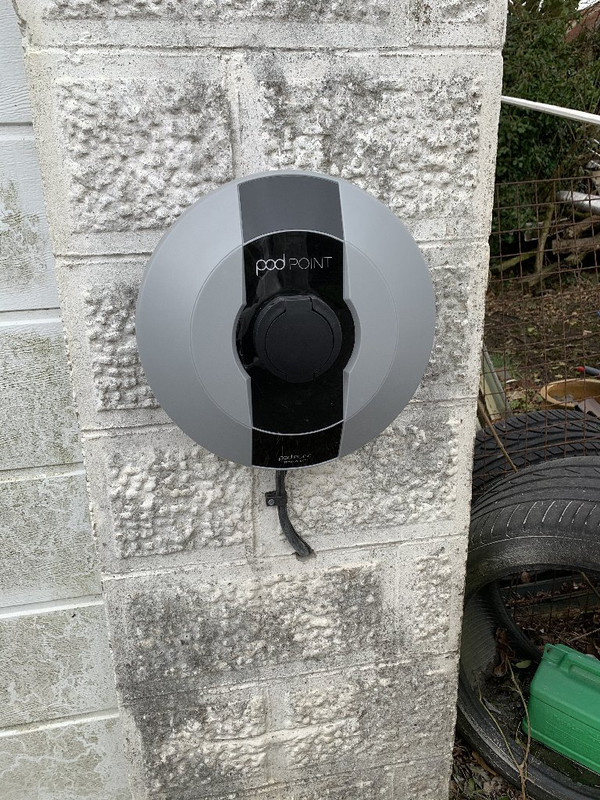 I'm sure it's all above board but if this sounds odd please let me know (I was surprised they didn't want to look in the house, particularly when I answered "no" to their question "was a survey done by podpoint first".)