We had a one hour test drive in a Model S P85+ yesterday. Our daily driver is a LEAF Tekna. The last 4 or 5 daily drivers before the LEAF were from BMW Group.
A few things to add to what everyone else has already said.
The LEAF
feels
bigger
then a Model S. So I parked them up next to each other and took this photo.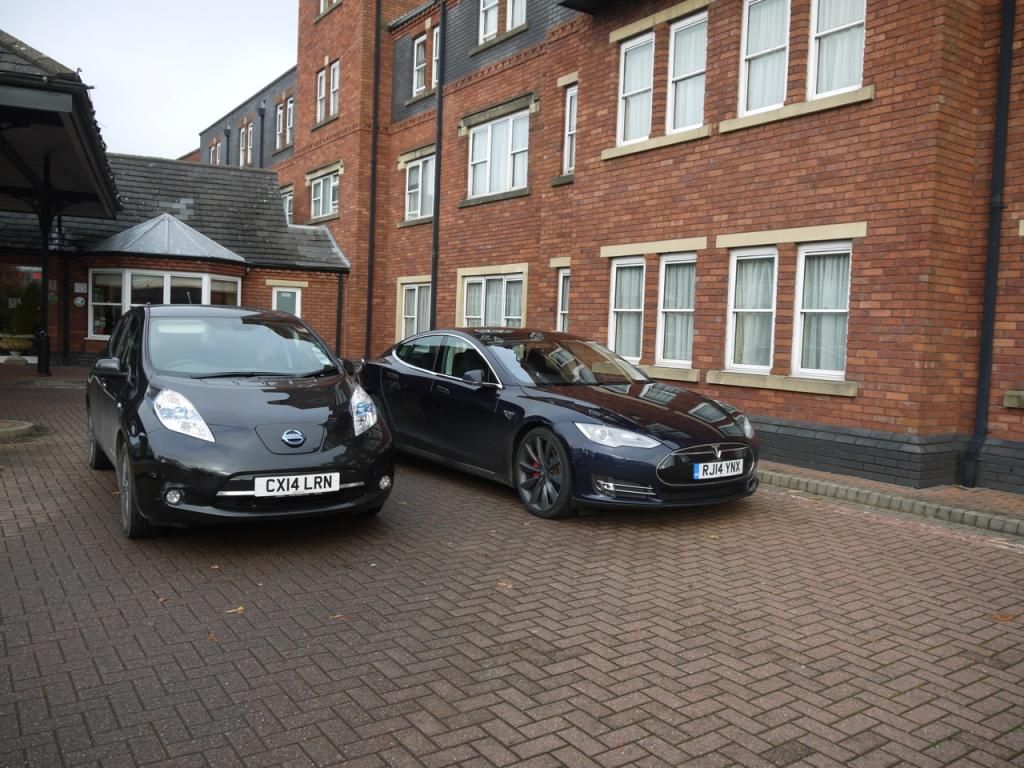 Of course the MS is much larger. But it you don't feel it behind the wheel or in the front seat. Debbie didn't like sitting in the back of the MS. Dunno if she has ever sat in the back of our LEAF.
Very nice to drive. Like any stupid powerful RWD car, you can get the rear end to loose traction if you apply too much power. Tesla's traction control felt reactive rather than proactive. The LEAF is more on the proactive side robbing the car of power for a couple of seconds. Tesla waits until the car is just over the edge and then cuts in. It reminds me of driving a big engine BMW in sport mode.
Overall they've done a very good job of hiding the car's mass. Impressive. The test car seemed to be well put together. It had just over 10,000 miles on it. The tires looked like the car had been cornered hard more then a few times. I didn't notice any uneven panel gaps or other minor flaws I've seen a few people mention.
I can see the size being an issue for parking. "Threading the needle" on a narrow road with a MS didn't cause either of us much trouble.