Apologies for resurrecting an old topic but in this instance it seems appropriate. I had an advisory on the MOT that said the wiper blades were smearing and replacement advised. I had a close look at them (almost certainly the originals and they looked OK albeit very dirty. I removed them and put them under a running tap while gently cleaning them with an old soft toothbrush - a significant amount of black accumulated dirt ran off. And, guess what? They no longer smear!
For anyone who does need replacement, here is a useful link to the correct fitment from Bosch: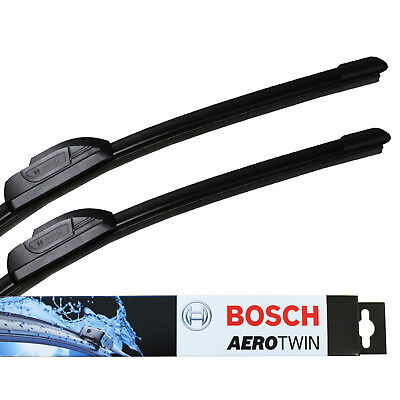 Part Number (Short): A636S. Wiper Range: Aerotwin. The Bosch Aerotwin Wiper Blades provide clearer, smoother and quieter wiping performance than your standard run of the mill wiper blades. Why choose Aerotwin?.