Discussion Starter
·
#1
·
Having read as many posts as possible regarding the various routes people have taken to try and improve the pathetic lights I'm now pleased to say that after a few false starts I'm finally satisfied with the results. My car is a 2013 Chevy Volt.
My first change was to try a good quality normal bulb upgrade...... (not much better) then I purchased some Novsight LED's. They were well packaged, good quality items and really simple to fit, working without issue. But while they were better than the standard candles they still didn't give me the brightness and range that I was looking for to make night driving, which I do a lot, the safe experience I was looking for.
After pondering over fitment, potential heat build-up and possible MOT issues I decided to order the 55w Stealth X HID Kit from HIDS4U.co.uk.
Part Number: HIR2ULT55W6HB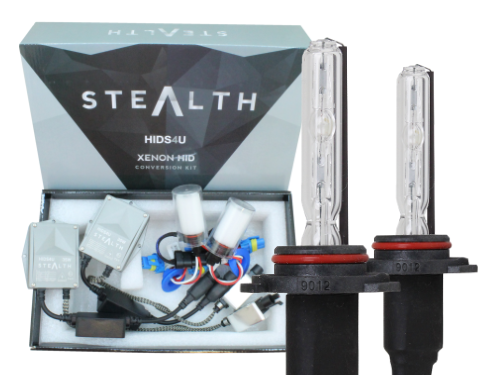 HID conversion kit for your vehicle. This system uses just 55W ballasts to produce an immense 450% brighter light when compared to standard bulbs. HIR2 HID kits are the ultimate headlight upgrade within the automotive industry.

www.hids4u.co.uk
Although they were out of stock initially they soon sent them and it only took a Sunday afternoon to fit them. The only modification needed was to drill the centre of the weather cap on the back of the light to accept the grommet/cables and then find a space to securely fix the ballasts, nothing beyond the competent home mechanic. The kit is very good quality and fitted without any modifications.
I'm delighted to say that after about a month of use including around 1,800 miles of night driving they are working perfectly, no faults or warnings on the dash, no issues with heat buildup that I can detect and the improvement in lighting is quite simply immense, with a sharp cut off and not a single person has flashed me to complain of their setting.
I appreciate that I may have to rely on a friendly MOT tester but I have the original bulbs in the car so could if required swap them back out in minutes.
If you are considering this as an upgrade I would recommend it from my experience, I no longer even think about lighting issues and have now turned my attention to the other fixes that need doing, next up unlocking buttons on the door handles!
Stay safe
PS: If anyone is interested in the LED's drop me a line....